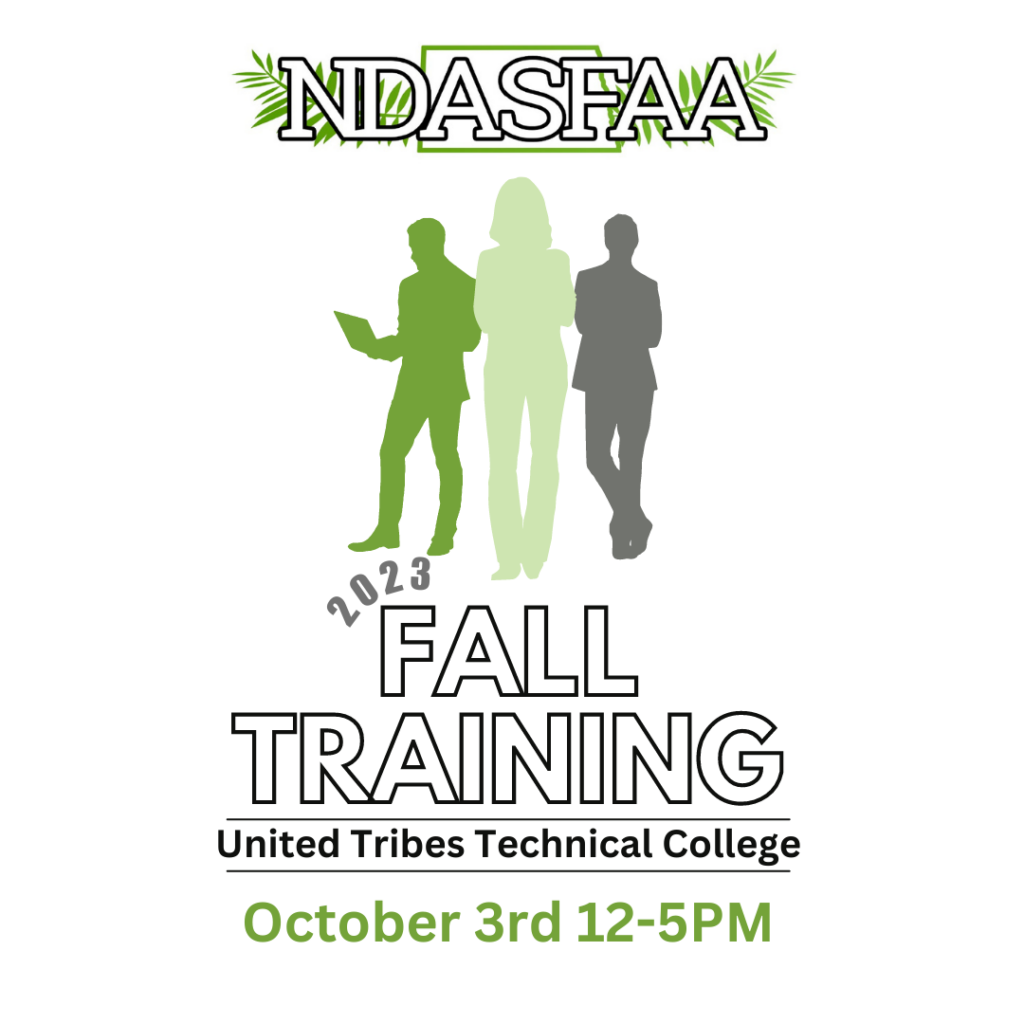 Agenda
| | | |
| --- | --- | --- |
| Time | Topic | Presenter(s) |
| 12PM | Welcome/Introductions | Kelsey Walters |
| 12:10-1PM | ND State Programs Update | Brenda Zastoupil |
| 1-1:30PM | FAFSA Simplification: Train the Trainer Debrief | Amanda Woidyla and Rachel LaForce |
| 1:30-5PM | SAI Handcalcs Workshop | Crystal Tangsrud |
Session Descriptions
FAFSA Simplification: Train the Trainer Debrief
ND State Programs Update
SAI Handcalc Workshop: Sigh, are you ready for the SAI? Are you a hands-on learner and need to apply learned information for it to really sink in? Join us for a SAI hand calculation workshop. Attendees will have the opportunity to work on up to 6 calculations for SAI and Pell as a group and in small groups. Bring your laptop, a pencil, caffeine, and your thinking cap!
Location
United Tribes Technical College
Lewis Goodhouse Wellness Center
Healing Room
Campus Map (marked as building 69)
SE corner of our campus and can be accessed through our MAIN CAMPUS ENTRANCE or off Burleigh Avenue.
Registration