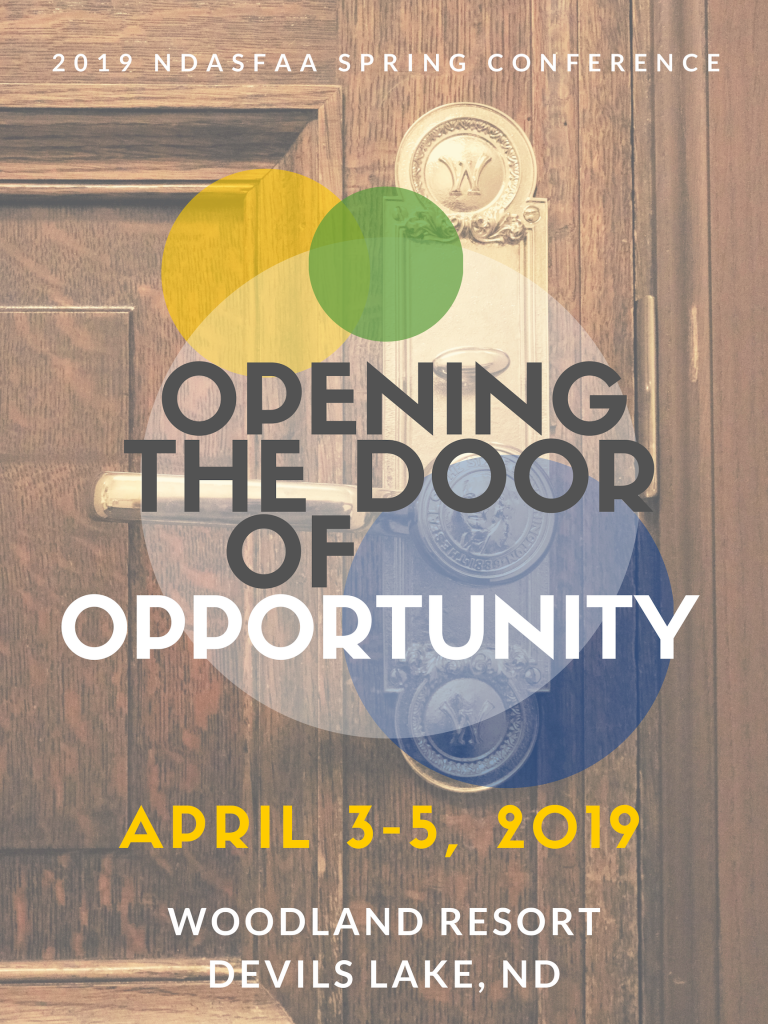 Registration
Plan to join your friends at the NDASFAA 2019 Conference in Devils Lake in April!
Registration Cost= $85.00
Lodging Information
We will be hosted by Woodland Resort located on the west end of Creelbay about 5 miles from town.  The resort is a full service lodge that is setup in suites, cabins and single rooms.
To make reservations please call Woodland Resort at 701-662-5996 ext. 1.  Please notify the staff you are with the NDASFAA.
For more information please check out their website at woodlandresort.com or call us at 701-662-5996 x1
Email: woodlandresort@gondtc.com
Agenda